Both Gio and Romeo met some sheep today ... and got their Herding Instinct Certificates!!
How the test normally works is the evaluator will take the dog into a round pen with 3 sheep and judge on how they react and interact with the sheep. The evaluator took Romeo in first, and he was a little nervous.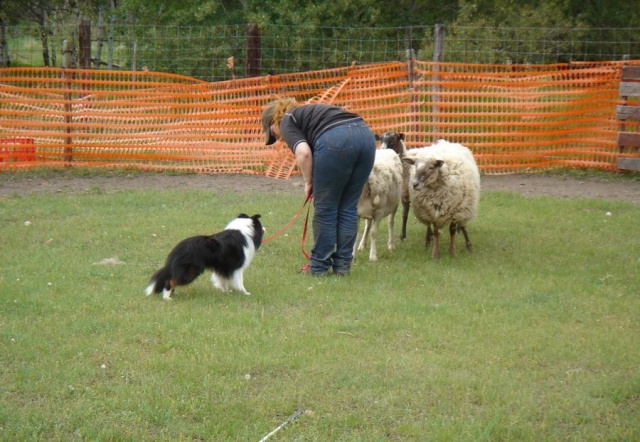 So she took Romeo out of the pen and took Gio in. He LOVED it!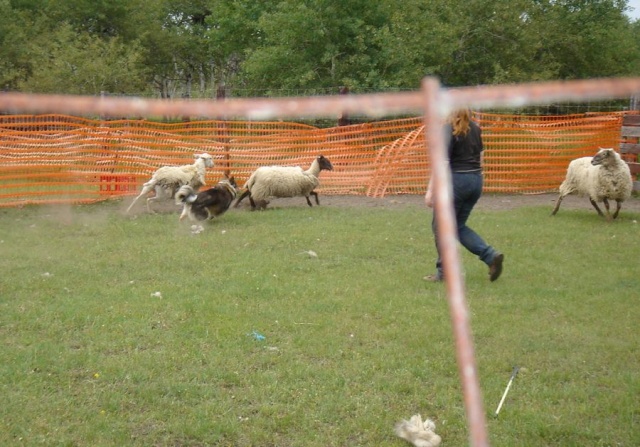 But he kept running over to the fence line to check in with me ... so I had to put the camera away and join him in the pen. Once I was in there with him, he sprang right to life and got down and dirty herding those sheep around.
I had handed Romeo off with one of the other spectators, and once he realized that Gio and I were having fun without him, he decided he wanted to try again. So after Gio's turn, we took Romeo back in with the sheep and he was a totally different dog! Running in cirlces around those sheep, barking his fool head off! Turns out there was some instinct in there after all!
After they both had their turn, we stayed to watch some of the other dogs get tested. Gio and Romeo both felt that they should be back in there with the sheep because they obviously know how to do it MUCH better than the darn Corgis! :lol!: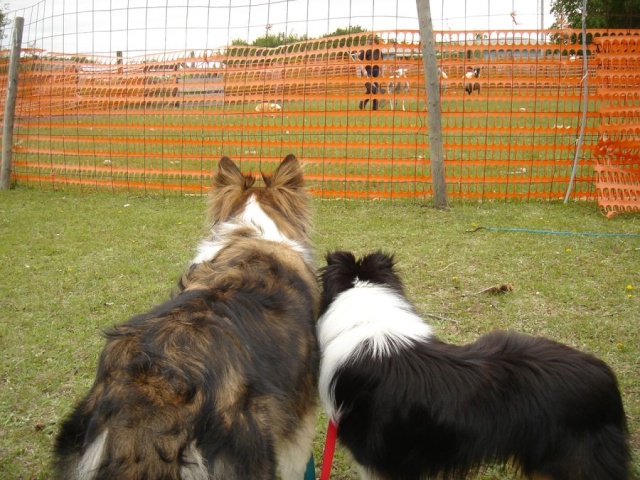 So Gio got to add to his growing string of titles, and Romeo earned his very first title ever!
:sablerun: :trirun: